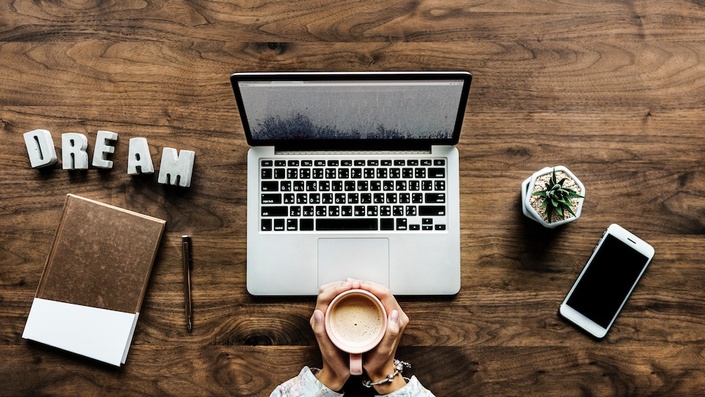 As a remodeler, your time is precious. You know marketing is important, but it often takes a back seat to the whirlwind of dealing with clients, doing estimates or managing your team. Social media is today's online word of mouth, but it can be time intensive.
Even worse, if you find time for social media, you have probably found yourself going through stretches where you aren't consistent. You post three or four times one week and then nothing the next week. And without consistency, marketing loses almost all of its power.
So, you end up spinning your wheels and wasting a lot of time. It you aren't consistent, it might even be better not to do it at all.
For years, we kept hearing from remodelers like you that you know social media is critical in today's environment, but it just feels like a huge time waster...and to be honest, frustrating and annoying.
We get it. You're in the remodeling business, not the social media business. So, we took your feedback, listened to your challenges, and created the perfect solution for you.
DISCOVER
WHAT'S INSIDE DONE FOR YOU SOCIAL MEDIA
Every month, we deliver to you a comprehensive set of social media posts. Our social media team has researched, compiled, and crafted social posts that will keep your social calendar full and your prospects interested in your business!
These aren't just any posts either! We've been managing social media for remodelers across the U.S. and Canada for a decade (yes, before Instagram even existed). We know exactly what to say when it comes to creating brand awareness, driving traffic to your website, and generating leads.
One more thing... you can just pick the ones that you like! Then you just copy and paste them, make a few adjustments to personalize them to your business, and you're DONE! We've done all the heavy lifting for you.
Here's what you get EVERY MONTH:
Thoughtfully Curated Facebook Posts to Dominate on the Largest Social Network (30x Month!)

LinkedIn Posts that Build Thought-Leadership and Credibility in Your Industry (30x Month!)

Carefully Crafted Instagram Posts with Hashtags & Beautiful Images (15x Month!)

Traffic Driving, Brand Building Google My Business Posts (30x Month!)

20+ Free-for-Commercial-Use Images to Use Across All Your Channels

2+ Marketing Videos Each Month (The Absolute Best Solution for More Engagement)

Instagram Hashtags Specially Selected for More Followers and Reach

Super Post of the Month (A Tried & True Post With A History of Results!)

Monthly Social Media Marketing Tips and Training Videos

Evergreen Content: Use These Posts Again and Again to Increase Engagement, Traffic, and More!

Monthly Themes for Your Social Channels (Ex: Seasons, Back-to-School, etc.)

BONUS! Q&A: Access to Our Team of Remodeling Social Media Experts! We're Here to Help.
Don't let social media take away all your time.
Our Done For You Social Media Program is the perfect solution if you want to get REAL RESULTS with social media with much less hassle!

Cost: $179/monthly or $1718/annually [Save 20%]
(Cancel Anytime! No Long Term Contracts!)